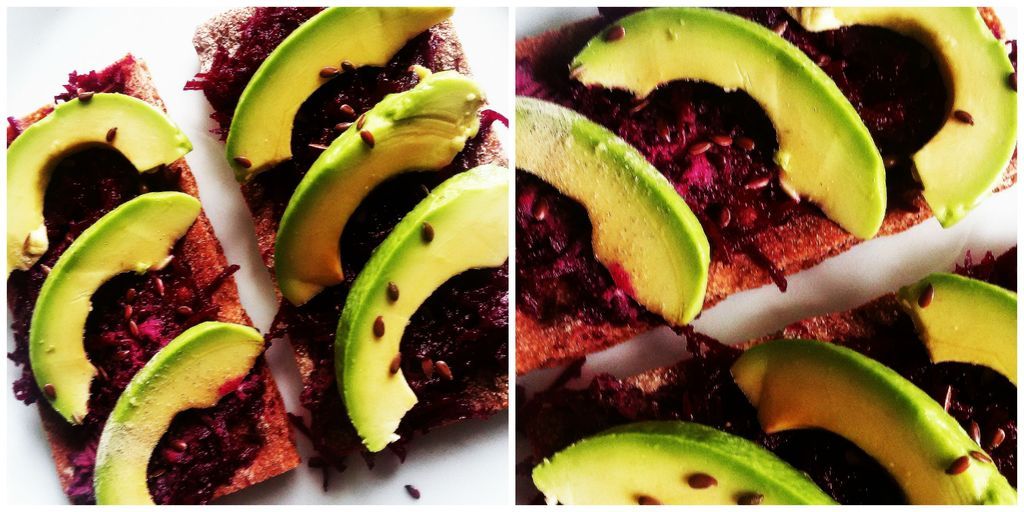 Do you ever feel peckish, but don't want to eat anything that could potentially add some unwanted highlight to your waistline?
Or maybe you're just health conscious? Well, both are applicable to me. So I combined some ingredients I had in my house ( I would say fridge, but I don't keep salt and pepper there ) and the result is totally amazing! Light, crispy and delicious snack, which takes only five minutes to prepare. Here's what you're going to need:
Ar kada jautiesi alkana (–as), bet nenori krimsti visko, kas tik papuola po ranka ir gali sugadinti Tavo kūno linijas? O gal tiesiog propaguoji sveiką gyvenimo būdą? Sau taikau abu variantus. Taigi sujungusi keletą produktų, kuriuos radau savo namuose ( sakyčiau šaldytuve, bet ten nelaikau druskos), gavau puikų rezultatą, kuriuo dalinuosi su Tavimi!
Grate one small beet root, add some lemon juice to it, one table spoon of olive oil, some salt and pepper to taste and mix everything together. Spread it evenly on your preferred crisp bread and add couple of ripe avocado slices on top. You can also top it with some flax seeds if you like it.
Sutarkuok vieną mažą burokėlį, įspausk šiek tiek citrinų sulčių, įpilk vieną valgomąjį šaukštą alyvuogių aliejaus, įberk šiek tiek druskos ir pipirų pagal skonį ir viską išmaišyk kartu. Paskirstyk viską tolygiai ant mėgstamos traškios duonos ir uždėk pora prinokusio avokado griežinėlių ant viršaus. Taip pat, jeigu mėgsti, gali viską apibarstyti linų sėmenų sėklomis.
4