Is it a lipstick? Is it a lip gloss? It's a lip lacquer!
My first experience with the lip lacquer was with Manhattan Lip Lacquer No. 50G Rose & Shine. It has a huge advantage - as light as a gloss, as intense as a lipstick. A great solution for those in a hurry.
Non - sticky;

Easy and even application;

Intense color;

Long lasting;
Can cause dry lips. So before using the product I would use some nourishing / moisturizing lip balm.
Lūpų dažai? Lūpų blizgesys? Ne! Tai – lūpų
lakas!
Mano pirmoji pažintis su lūpų laku buvo naudojant Manhattan Lip Lacquer Nr. 50G Rose & Shine. Didžiulis privalumas – naudojimas lyg lūpų blizgesio, tačiau lūpų dažų intensyvumas. Puiki priemonė toms, kurios skuba ir neturi laiko.
Nelipnus;

Patogus ir tolygus lūpų lako paskirstymas;

Intensyvi spalva;

Ilgai išlieka ant lūpų;
Gali šiek tiek sausinti lūpas. Todėl prieš naudojant rekomenduoju patepti lūpas maitinančiu/drėkinančiu balzamu.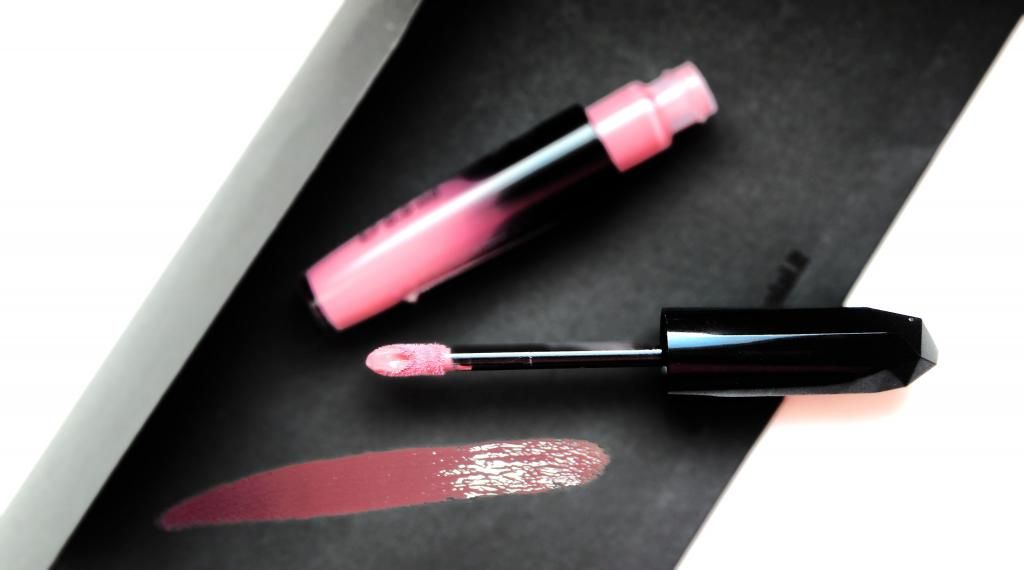 5