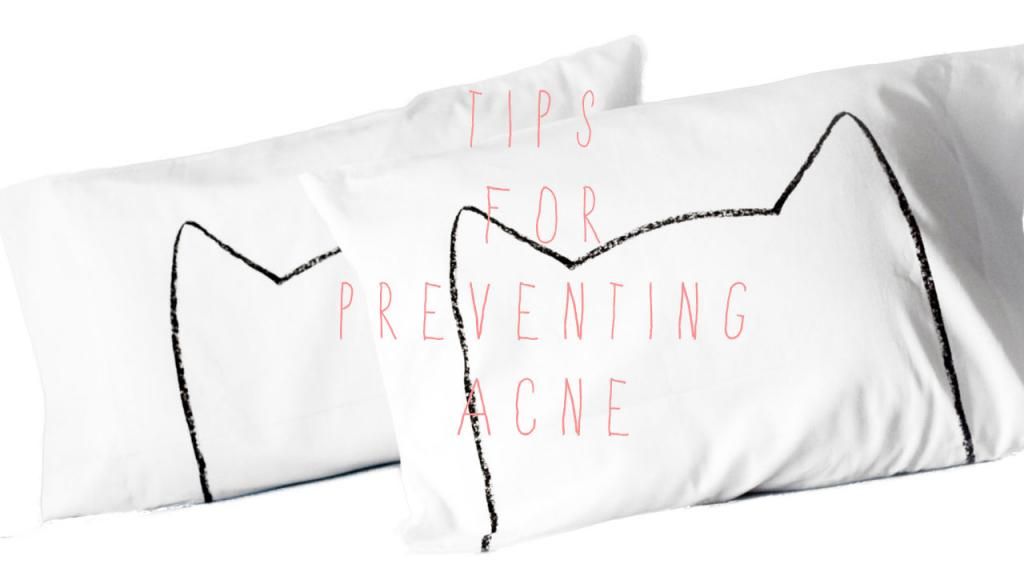 1. Change your pillow cases regularly. Products from your hair and any leftover makeup settles down on a pillow case, so naturally it irritates your skin. To prevent that – change your pillow cases as often as possible.
2. Drink plenty of water and green tea. It's common knowledge that water is crucial for your body as well as green tea, because it get rid of any antioxidants.
3. Your hair is full of styling products, air pollution and dirty oils, so keep them away of your beautiful face
4. Exercise – by exercising you help flush toxins off your body. (Wash your face before exercise AND after)
5. Test makeup products on your wrist before you put it your face. This way you will see how your skin reacts to it and if you have any allergic reaction to it.
6. Stop touching your face! And if you have your dirty fingers on your face right now – get them off!
7. Cut sugar from your diet as much as possible. Instead eat more healthy food such as fruit and vegetable.
8. Figure out a way to keep yourself at peace. Break outs love stress!
9. Get at least 8-10 hours of sleep.
10. Wash your face regularly with gentle products.
I hope this helps! Let me know what are your methods for preventing acne in the comments below!
1. Reguliariai keisk pagalvės užvalkalus. Plaukų formavimo priemonės, makiažo likučiai nusėda ant pagalvės ir tai erzina Tavo odą. Kad to išvengtum, rekomenduoju keisti pagalvės užvalkalus kaip įmanoma dažniau.
2. Gerk pakankamai vandens ir žaliosios arbatos. Jau seniai žinoma, kad vanduo yra labai svarbus Tavo organizmui kaip ir žalioji arbata, kuri padeda atsikratyti antioksidantų.
3. Tavo plaukuose yra daug plaukų formavimo priemonių, oro taršos ir riebalų, tad, kai tik turi galimybę rekomenduoju surišti plaukus ir patraukti juos nuo veido.
4. Mankštinkis – tokiu būdu pašalinsi susikaupusios toksinus iš savo kūno. (Prausk veidą prieš ir PO mankštos)
5. Įsitikink, kad tavo oda nėra alergiška kosmetikos priemonėms, kurias naudoji. Prieš naudojant naujas kosmetikos priemones, patepk gaminio ant savo riešo ir pažiūrėk ar Tavo oda nereaguoja neigiamai.
6. Neliesk savo veido! Ir jeigu darai tai dabar – patrauk pirštus!
7. Pasistenk atsisakyti cukraus savo dietoje. Vietoje to valgyk daugiau vaisių ir daržovių.
8. Rask būdą kaip save nuraminti. Bėrimai myli stresą!
9. Miegok bent jau 8-10 valandų.
10. Reguliariai prausk veidą su švelniomis priemonėmis.
Tikiuosi, kad tai padės! O kaip tu kovoji su akne?
2